Are you guilty of ignoring the power of patient testimonials?
It's time to admit the truth! When a patient leaves your office, you hop on to treat the next one without giving the first one another thought. The cycle continues until you end your shift. Asking for reviews or feedback is something you never thought about.
Yet, patient testimonials could be your secret marketing weapon. All you've got to do is show tact when you're asking for online reviews. Then understand the best ways to boost physician branding with that feedback.
In this article, we plan to teach you about using patient testimonials for healthcare marketing.
Let's begin!
The Basics: What Is Healthcare Marketing?
Health marketing is a form of marketing where you sell your services to attract new patients. Or, use the platform to gain more patrons and investors. The key here is to showcase your services and values you bring to the patients.

But wait… don't healthcare service providers have a great referral system?

While the benefits of healthcare are a no-brainer, the reality of marketing is different for healthcare practitioners. The ever-growing competition to attract patients gets tougher with each passing year. The primary reason for this is the rise of self-medication, pop-up clinics, telehealth, and alternative treatments.

One way to stand out from the growing crowd is to use innovative healthcare marketing tricks. The idea is to find out ways to broadcast your message without making it sound like a cheesy sales pitch. Also, when it comes to explaining medical terms, things can get dull.

This is where patient testimonials come into the marketing plan.

The Power of Patient Testimonials for Your Business
Patient testimonials are an excellent way to approach complex subjects from an insightful perspective. They allow healthcare blogs to sound less like a medical journal. The lack of overwhelming medical jargon and the addition of a real-life example make the content thought provoking. Also, readers have an easier time understanding and implementing the advice. That's because they start to resonate with the patient's experiences.

Plus, stats show that:

These numbers show the significance of patient testimonials for B2C businesses like the healthcare industry.

Here's a breakdown of the benefits it offers: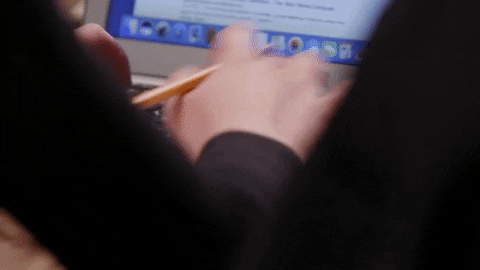 1. Boosts Brand Awareness
Do you have trouble reaching out to new patients?
Word of mouth can garner credible brand recognition amongst your target audience. Using online platforms to cover more ground is a cost-effective strategy. It allows you to connect with more people in less amount of time.
Think about it. We've all watched testimonials and videos that got viral due to the goodwill of certain employees or the company as a whole. You can use the same tactic to promote your healthcare services. The idea is to keep things subtle and organic instead of making them sound like paid reviews.

Once you have got a few testimonials at hand, you have to figure out ways to post them. The online reviews could then pave the way for your popularity. They also give your healthcare facility more exposure in the local market.
2. Cultivates Stronger Patient-Doctor Relationships
Healthcare blogs and marketing content tends to sound too professional and clinical. You can avoid those labels by weaving in heartfelt stories about your patients battling common diseases. These stories could be your connection to the outside world, where many others still struggle to accept their condition.

As a result, your new patients will feel less reluctant to register to practice. They view your success stories as a sign that you're the right physician or hospital for them.
3. Improves Customer Engagement
How many times have readers commented on your healthcare blogs?
The answer is lower than you'd like. There are times when you get little or no response when you post a healthcare guide.

If you're looking for more engagement, then patient testimonials could be the key to break the ice.

You see, introducing your topics via patient stories could improve user-engagement in more ways than one. You can use it to start a Q and A session about the medical disorder. Or, use it as a motivation and example for other patients to share their tales with you.

Additionally, you can use this to build a stronger healthcare community. You create a space where more patients start sharing their struggles, achievements, and rehabilitation stories.

On the whole, patient testimonials are a strategy that serves many purposes. It's your responsibility to use it wisely and strategically to meet your healthcare marketing goals.

How to Leverage Patient Testimonials in Your Healthcare Blogs
Of course, reaping in the benefits of patient testimonials is only possible if you have any at your disposal. We can help you develop a seamless plan to generate and utilize your patient reviews in three simple steps.

Here's what you have to do:
1. Collect the Patient Testimonials
How do you request patients to write some feedback?

The first step is to identify the proper channels through which you can receive feedback. Online communications have made this task easier. There is, however, no harm in broaching the subject face-to-face if you don't get any response.

Here's how you get the patients to say something about your business:

Make It Part of Your Routine
Ask patients to fill a feedback form at the end of their treatment. If patients stays at your hospital, you can make this a part of the hospital discharge process.
Ask for Reviews via Email
Send a follow up email two to three days after the end of the treatment. You can use this email as a way to check up on them. Then request them to fill a feedback form to see how you can make patient experiences better for others.
Make accounts on online review platforms (i.e. Yelp, Google My Business, and Vitals). These websites offer a professional and credible space to acquire online reviews from former patients.

Create Surveys to Reach Former Patients
Share a monthly or yearly feedback survey via email. That way, you get a handful of patient testimonials to use throughout the year.

Hint: Switch things up by asking for video and audios testimonials too.
2. Understand Your Limits
It's important to note that you can't publish or disclose patient information without consent. The failure to get approval would mean that you're going against HIPAA privacy rule. The law requires you to get written consent before you advertise patient testimonials.
A good practice is to share the patient authorization form whenever you ask for feedback. Also, HIPAA doesn't have a standard template for consent applications. Their only condition is that patients should be aware of their rights. They have the authority to keep their medical history private and don't disclose their name in public.
You should also answer these questions:
Why do you need feedback and testimonial videos?
Where do you plan to distribute and advertise patient testimonials?
How long will the promotional campaign last?
The form is shared with HIPAA guidelines on privacy policies. It ensures that the patient understands the importance of rights in the first place.
3. The Perfect Placement Plan
Converting short reviews into full-fledged blogs can be time consuming. If you ever need help, our professional content writers would love to add a fun spin to your patient testimonials. You can also extend them and support their opinions through other resources.

That would make it possible for you to:
Maximize user engagement
Have a steady stream of fresh content
Boost lead generation
The possibilities are endless when you merge testimonials with blogging.
Physician Online Reputation Management Tips
There are a couple of things healthcare marketers often forget when they get credible online patient testimonials. The trick is to go beyond website integration and plug-ins. You should consider sharing the user-generated content in other areas of marketing too. That would help boost physician branding and prevent setbacks.

We've listed the healthcare marketing tips that could maximize engagement with the aid of patient testimonials.

Here they are:
1. Always Follow Up on Online Patient Reviews
Many patients would give you a shout out on their personal social media profiles, or they can share a comment on yours. There is a chance that your Google Review section has a string of voluntary and requested reviews in place.

You should acknowledge their efforts and willingness to connect with you.

A quick thanks or detailed reply would mean the world to your former and current patients. Think of your responses as an act of goodwill that can go a long way. It indicates that you value their input. Also, that you are invested in their story post-treatment. Not only does this cultivate stronger relationships with your patients, but you attract new leads too.

It's a win-win situation.
2. Keep Calm and Carry On
Got a bad review?

You should understand that bad publicity doesn't lead to profitable outcomes. It's especially true for an industry where the consumer's most important asset 'their health' is at risk. That's why you should learn how to combat negative online reviews.

Let's look at a scenario turn things around:

We've all had instances where disagreements with the client (patients in this case) were inevitable. If your patient chooses to share their bad experience or throw allegations your way, then it is natural to be disappointed. This time around, you will feel like matching their level of negativity is justified.

The only trouble is that arguing back almost always results in a backlash. It would be a red flag for prospects that were planning to visit your clinic/hospital. You also risk turning off current patients who see that you are in conflict with a fellow patient.

The best strategy would be to diffuse the situation by reviewing the complaint. You could do this by replying privately, asking the disgruntled patient to share specific details. Then use what you know to resolve their issue. Once that is done, you can let the target audience know that you took care of the matter.

How does this help your healthcare marketing campaigns?

Almost half (45%) of consumers choose businesses that respond to negative reviews. It shows that you're open to constructive feedback. Also, it proves that you would go out of your way to offer professional assistance. Even, if that means corresponding with patients who are badmouthing you in public.
3. Share Patient Testimonials across Multiple Healthcare Marketing Channels
Are you guilty of lumping patient testimonials in the plug-in category?

If yes, then you are missing out on some excellent healthcare marketing strategies. It is important to remember that many people won't stumble on your website. There is a chance that they are conducting their research on Facebook or other social media channels. Adding patient testimonials on your pages would help them learn more about the patient experiences you offer.

Incorporating patient testimonials in healthcare blog posts, promotional videos, and other media is beneficial. It gives you a chance to generate content that comes straight from your customer's mouth. There is a chance that these patients' stories would get more attention than it ever did on the website alone.

That could lead to more brand awareness and exposure. Plus, user-generated content can reveal key insights into the patient's journey that your promotional campaigns couldn't.

In short, there are more ways to make patient testimonials work for you. It is why we recommend that you broaden your horizons instead of sticking to the same format.
In Conclusion
In the end, patient testimonials can be a significant part of your healthcare marketing strategies. Not only do they impact on leads, but they make current patients feel valued.

You can post them on your websites, healthcare blogs, and social media profiles. Or, use them as a way to get a glimpse of your patient's journey. All this makes your promotional profile more meaningful.

Do you need some professional insights?If you have any questions regarding healthcare marketing and using patient testimonials for promotions, we're here for you. Contact us today to boost lead generation with the right marketing strategies.